14. April, 2023
---
Unity and community
The local churches in Stavanger, Hamar, and Finland were involved in organizing various parts of the event. The effort and planning paid off, because everything went off without a hitch, and the volunteers contributed to making the event a good experience.
But even if the structure is good, the weather is good, and everything goes as it should, nothing can compare with hearing the Word of God.
– We come for the meetings, says Edwin Nooitgedagt, 26, from Poland. – You have to be there in good time if you want a place in the hall, it fills up immediately.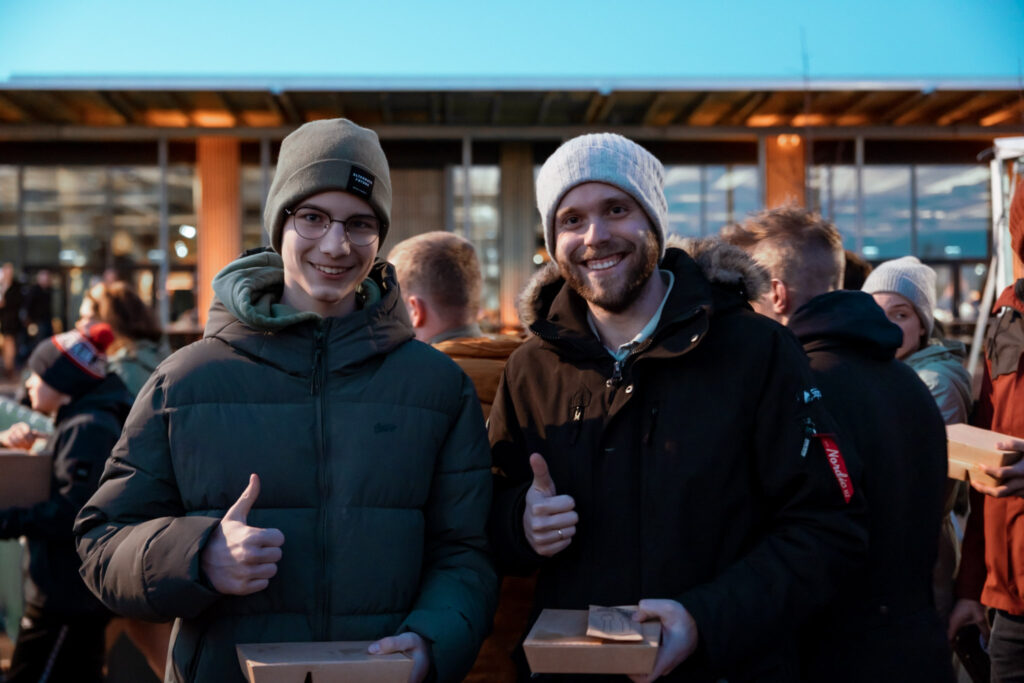 He also mentions how much he loves meeting up with friends from other countries:
– It's almost miraculous how a common faith and a common goal connect us and give fellowship in the spirit, on a completely different plane. Words are poor. I almost don't know how to express it, says Edwin.
I got exactly the answer I needed
It happens in the main hall. These meetings are very spontaneous, and many contribute to the edification. The listeners are on the same wavelength. They listen, laugh together, clap, and bear with things that don't go perfectly.
Many have come to the conference to be inspired to live life as a follower of Jesus, and it's totally normal to sit quietly and judge yourself during the meeting, as Edwin expresses:
To be free from myself and my stale, human ways of thinking, that's one of the greatest things a human being can experience. I simply receive help. Someone put it this way, that we all come with our various problems and troubles – and through the preaching we all get exactly the answer we need.

At Brunstad I don't just hear dry words. It is perfectly clear that those who preach about the power of the resurrection, which raised Jesus from the dead, have the same power in their own lives.

Edwin Nooitgedagt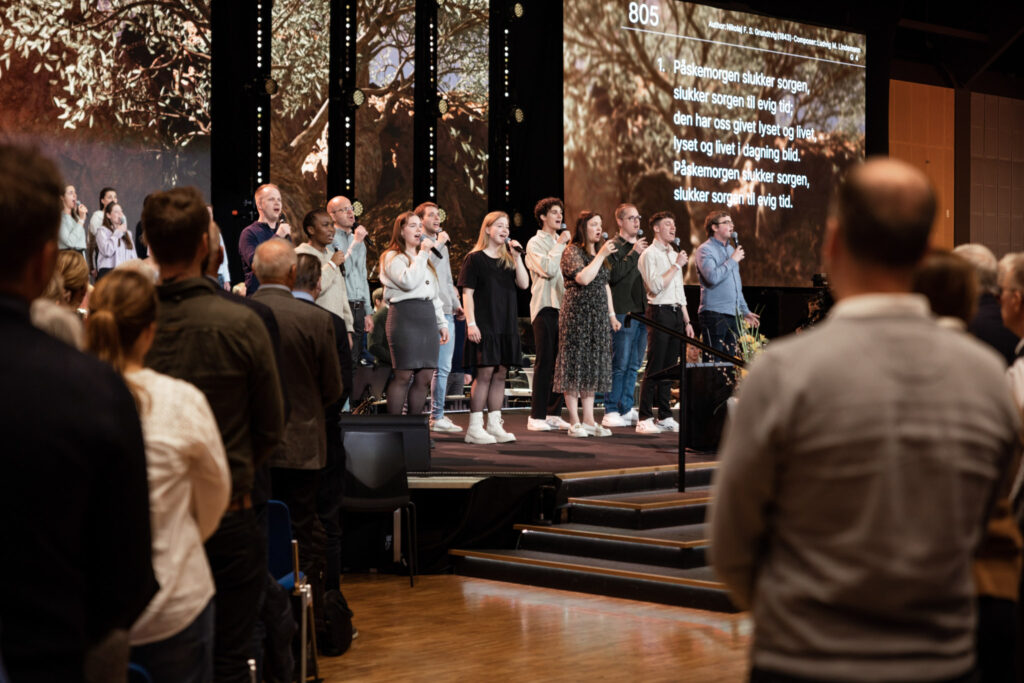 A varied program for all ages
The Easter conference was full of a variety of activities for participants of all ages. The children's meeting on Saturday was about loving Jesus because He first loved us. You can do this by doing the good and obeying His commandments. Afterwards there was a show and activities for the youngest participants, who were entertained and engaged throughout the whole day.
Those over 60 years of age attended a senior's lunch. A relaxed atmosphere created a good framework for conversation and friendship. The combination of faith-building meetings and social fellowship experiences were sure to create memories of an Easter celebration for all the participants.
Facts about the Easter conference:
12 600 participants
38 nationalities
126 000 meals
3 700 breakfast food boxes
895 number of volunteer shifts
4 meetings, youth meeting, children's meeting in 6 languages, Assembly of Representatives, the Magazine, varied activities