14. April, 2023
---
The notice and agenda were approved, with Berit Hustad Nilsen as meeting leader, and Trond Eivind Johnsen taking the minutes. Three participants were chosen to sign the protocol.
The meeting was held at Oslofjord Convention Center. Of the 188 chosen representatives six people were not able to attend. An additional 300 observers from various countries also attended.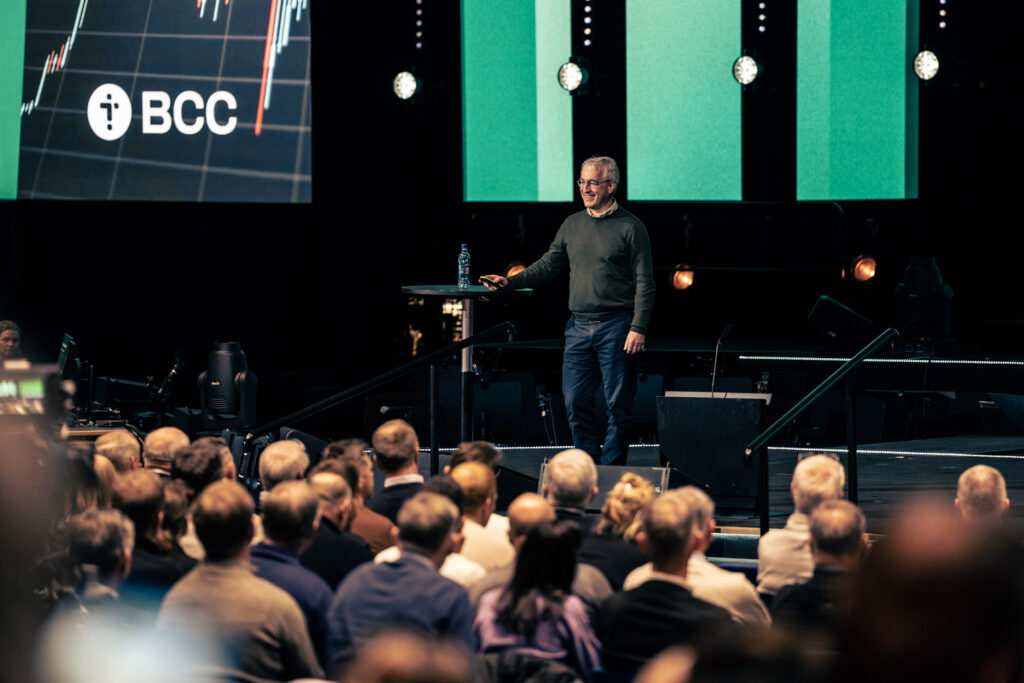 Long-term financial plan
The work to prepare an updated long-term financial plan will take longer than first thought. The Assembly of Representatives supports further work on this, and that it be presented during 2023.
A preliminary forecast for 2023-2032 was presented at the meeting. It showed the status if no other measures are taken than the cost cuts that have already been planned. At the same time, a number of resolutions were made for the ambitions and measures that are desired to strengthen the economy going forward. Among the most important decisions were:
Increased investment in volunteer work, including implementation of volunteer weekends
A goal of decreasing BCC Event's need for subsidization annually, so that the BCC Federation gets an increased economic scope for other missionary undertakings
Investing in BCC's conferences at Oslofjord to the extent that is desirable from BCC's side and necessary to ensure sustainable operation of the center
Replacing work groups with volunteers who work on various initiatives to realize the above measures, and which are presented in connection with the submission of a long-term financial plan. This includes a working group that assists Samvirk in preparing an overall product concept for accommodation during BCC's conferences, both for existing and new contracts.
Revised budget for 2023
One of the proposed items in the case of the revised budget was removed as a result of the postponement of an item in the previous case. Additionally, one item was changed before being presented. Based on revised plans and budgets, it was decided to:
Reduce the budget of the BCC Federation (the central organization) by 5.5 MNOK
Reduce the regular subsidy to BCC Media by 17.6 MNOK
Reduce the regular subsidy to the mission organization BMS International by 2.4 MNOK
Increase contributions to BCC Event by 36.6m NOK, especially in connection with the volunteer weekends
Guidelines for communication in the member organizations
The second step in the guidelines to ensure comprehensive and good communication in the member organizations of the BCC Federation was resolved.